Digital signage
Our main software project is our innovative digital signage management software. This software and distribution infrastructure is the base of the rest of our software that we can offer.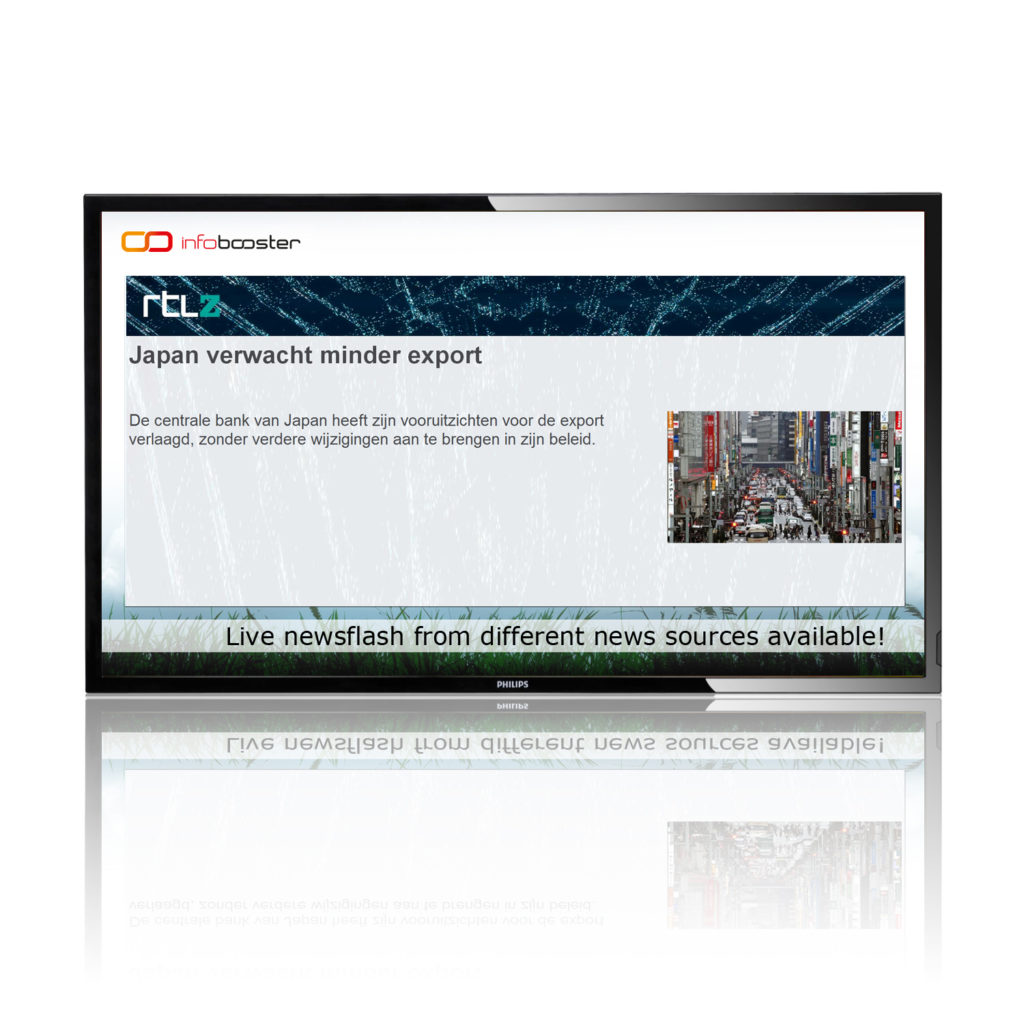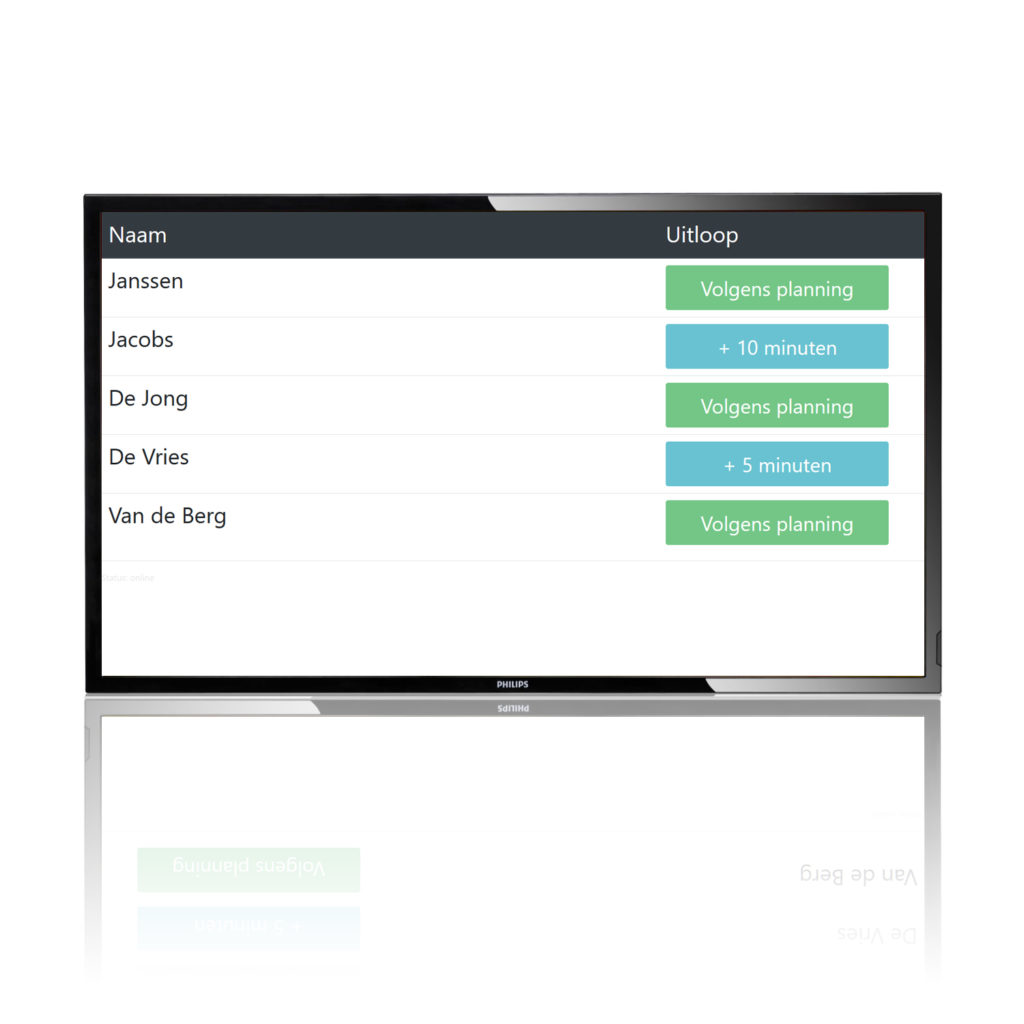 Healthcare | waitingroom
For the healthcare we created a additional package for our digital signage platform. It is possible to display a queue-line numbering and display increase in wait time to inform your customers and visitors.
Menu manager
For restaurants we have a special widget that will allow you to display your assortiment in a clear way on the display. Very user-friendly and easy to modify.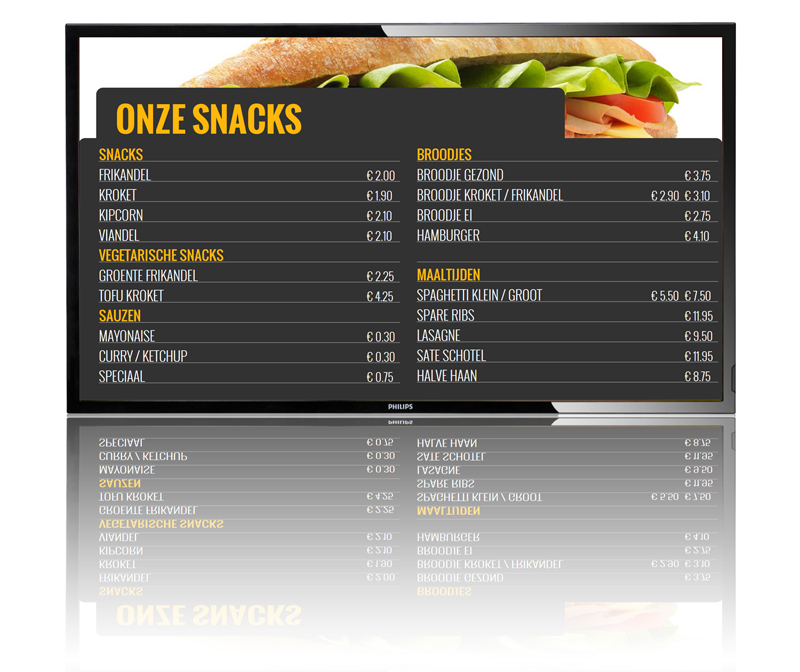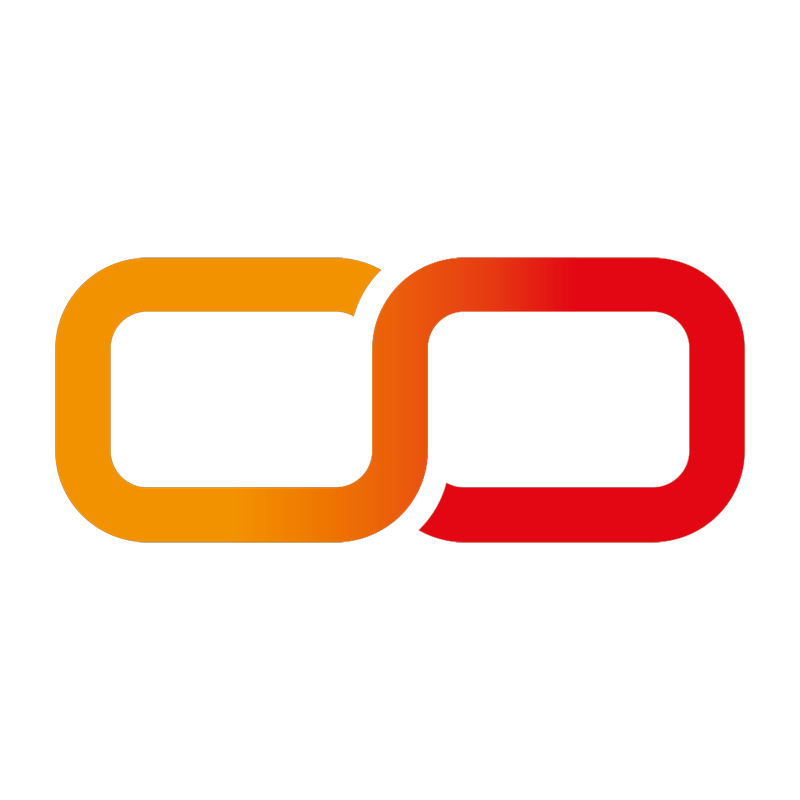 Room reservation manager
We developed a solution to easily manage and display reservations in the lobby and rooms.
Solar panel statistics
We created different connections to solar panel systems. Show your customers the efficiency of your solar panels.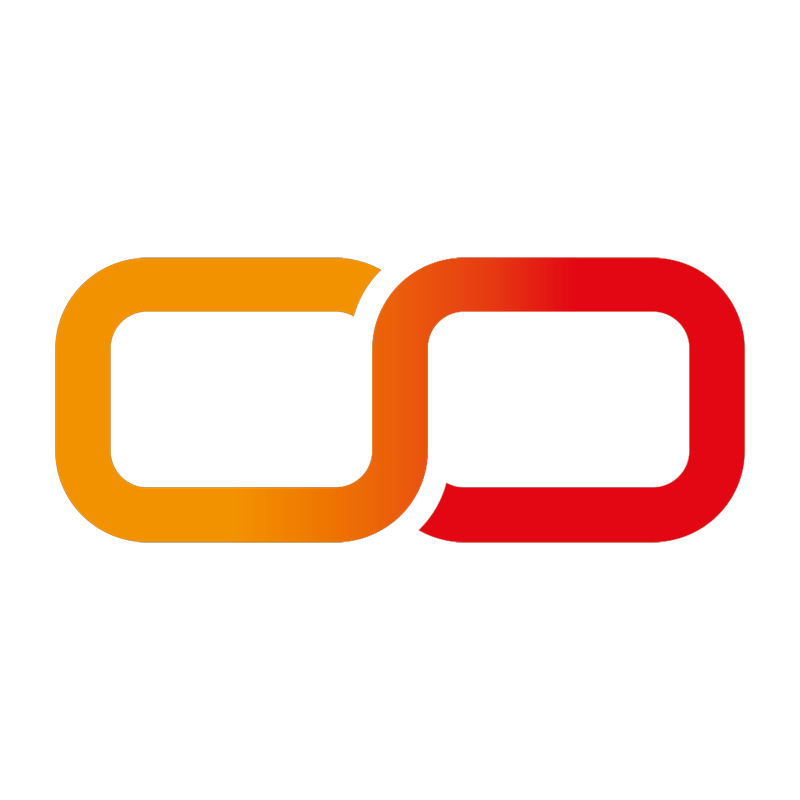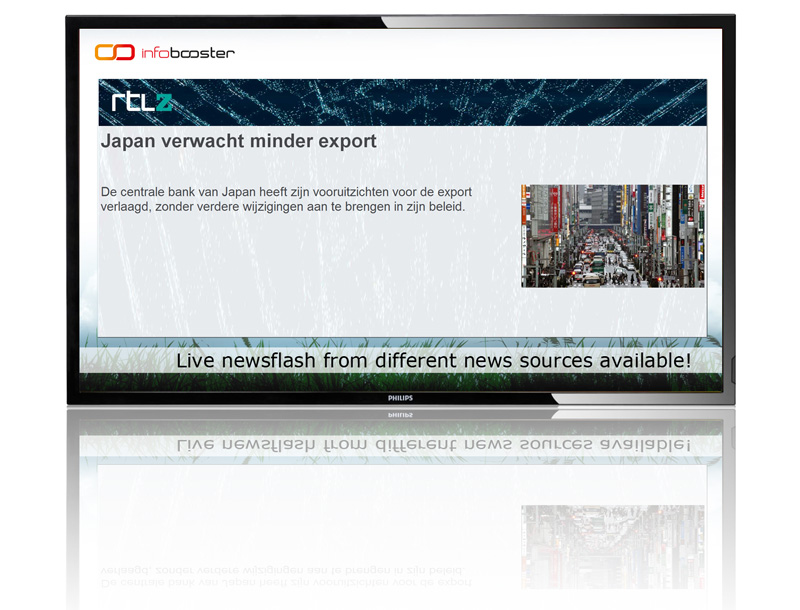 Widgets
To implement many different solutions we make use of widgets. Weather, latest news, customer specific information, we are flexibel and user-friendly.
AD-Booster.TV advertising network
For promoting cross-selling between (non-competitive) shop owners we developed the Ad-Booster.tv solution. Using an intuitive interface shop owners can promote their products on screens located at nearby shops. Customers are stimulated to buy more products by showing special offers, product of the day, promotions, etc.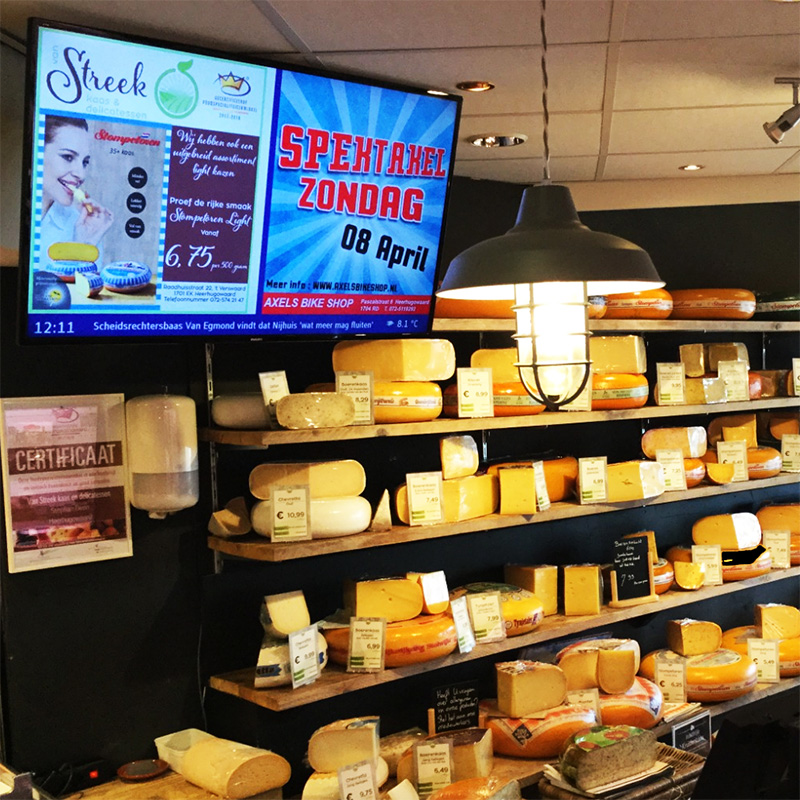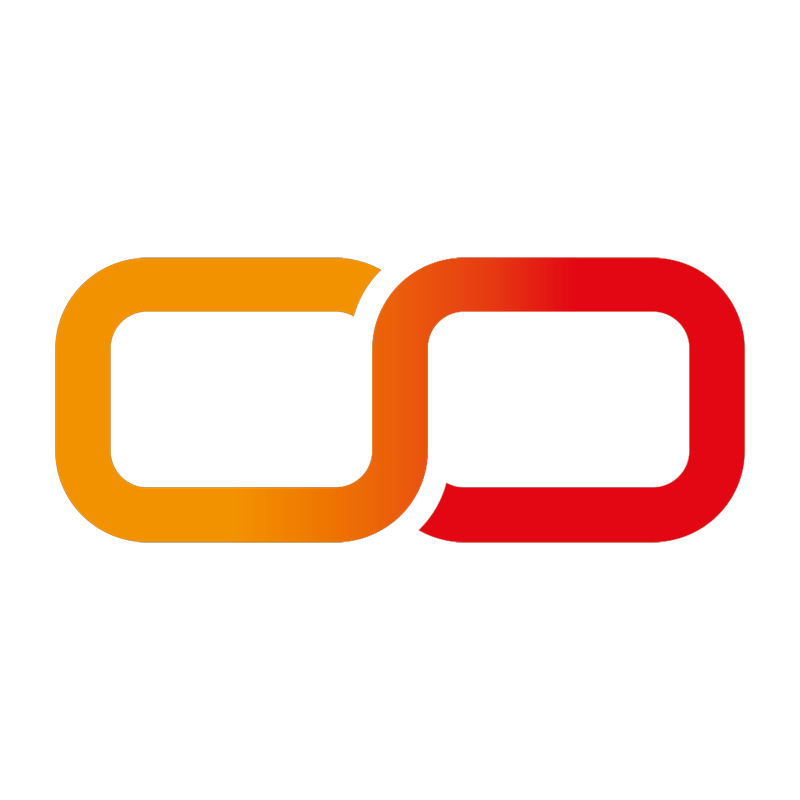 The solution you are looking for
As we develop our complete solution in house, we have many possibilities to help you with customer specific solutions.