Regular mediaplayer
Designed for 24/7 and deployed with Windows 10 IoT, the Aopen DE3450S is a reliable hardware solution for the most 1-diplay output solutions.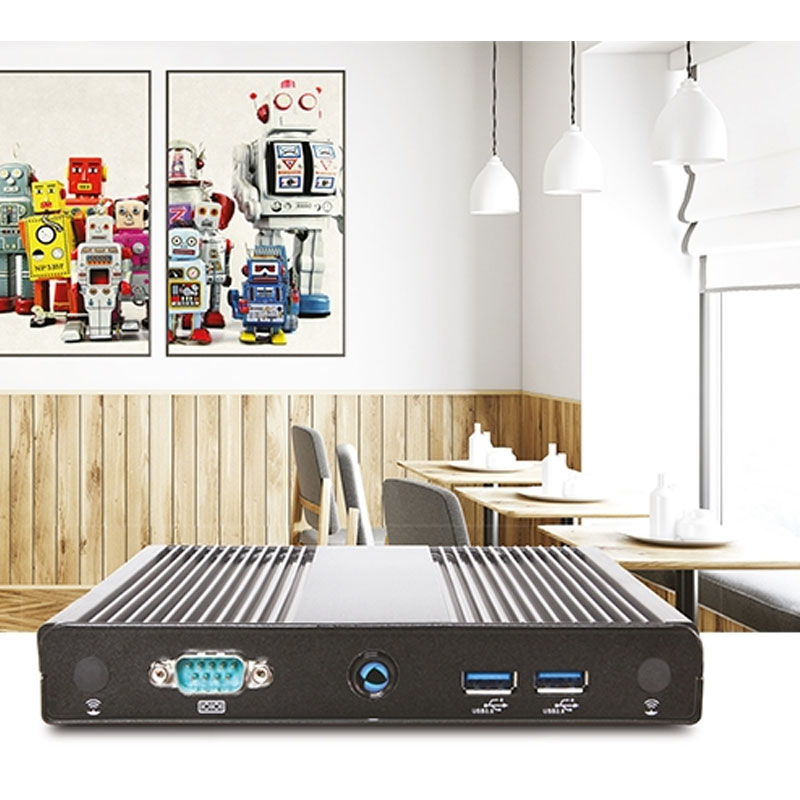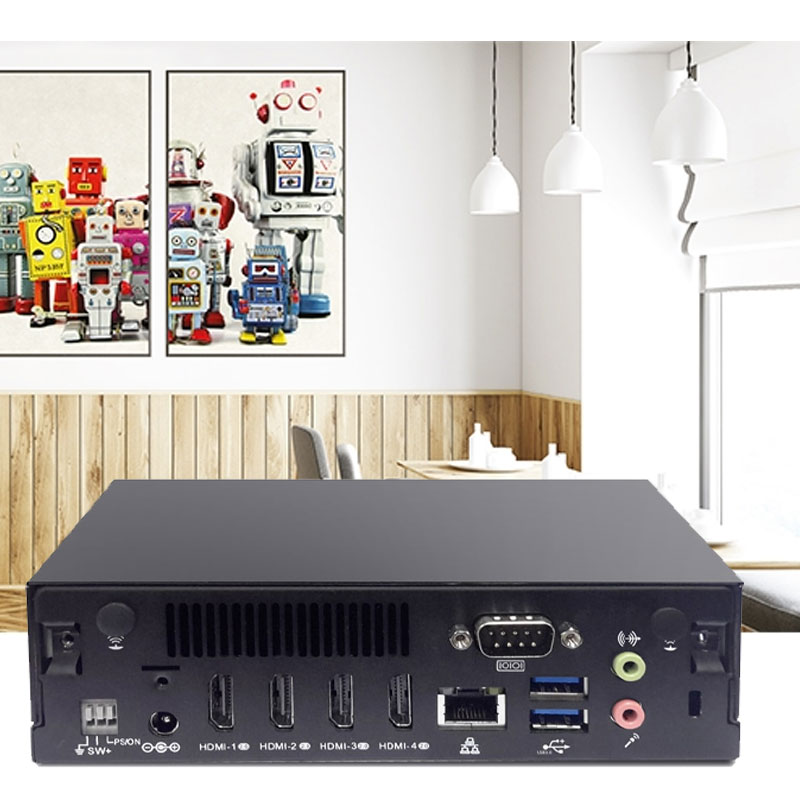 Multiple display solution
When using multiple displays in on one player, the Aopen DE6340 is a great and reliable solution. Equipped with 4 HDMI outputs, it can also be used for videowalls.
Internal hardware on displays
We also support the LG WebOS and Philips SmartCMS/CMND platform, for most low-preformance required playlist this will be the most cost-efficient solution.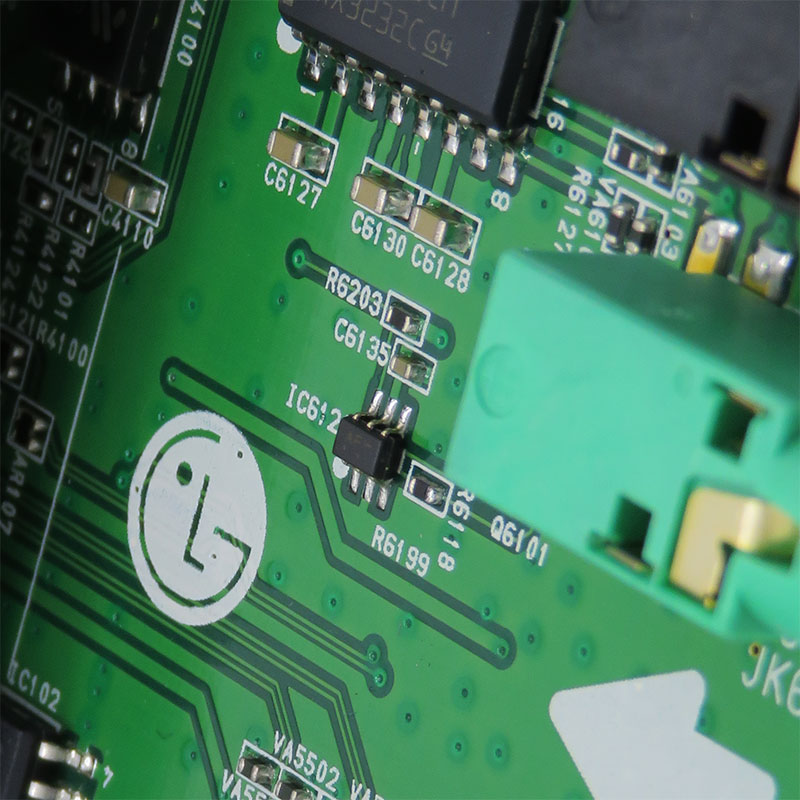 Use own (existing) hardware
It is possible to use your own hardware devices for the Info Booster software. We support Windows 7 and Windows 10 platform.